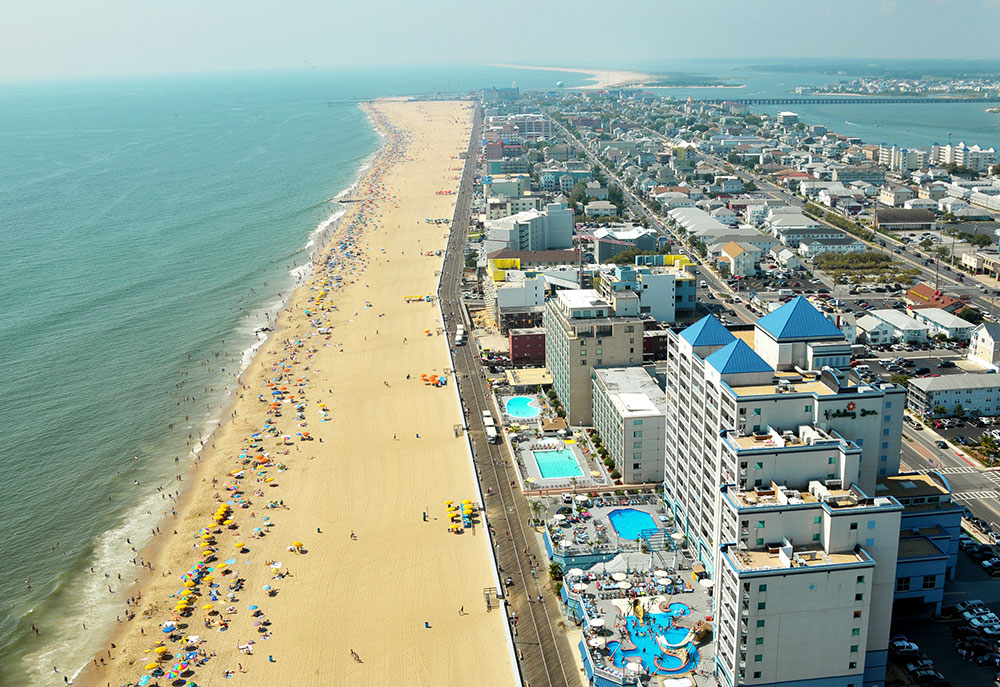 Welcome to the Ocean City Maryland Hotel, Motel and Restaurant Association informational website. This site includes online Ocean City hotel reservations, Ocean City Maryland lodging and restaurant information, Ocean City golf packages, Ocean City calendars, directions and much more. The Ocean City Hotel-Motel-Restaurant Association is your source for local information.
Ocean City, Maryland features ten miles of picturesque, pristine and free beaches.
Some of the best things in life are free, and in Ocean City, you can find plenty of fun and free things to do. During the summer, our town presents free movies, concerts, bonfire story-telling, museum programs and beach games to entertain the entire family. Our newest downtown attraction is Sunset Park featuring free concerts and breathtaking sunsets.
Best of all, you can get to OC ASAP. We're just a short drive on major highways from Baltimore, Washington, Wilmington, Philadelphia, New York, central Pennsylvania and Tidewater Virginia. Perfect for a week's vacation, a romantic weekend (even a seaside wedding), or a guys' or girls' getaway year-round.
Families have been vacationing in our resort for generations. We welcome you to start your tradition. Hospitality is our heritage! Go ahead, plan your trip. You'll rediscover just how much fun it is to be together. Because from arcades to amusement parks, from refreshing salt-water breezes to fresh salt-water taffy, from beach to boardwalk, OC is all about family... your family. We hope to see you soon.